I'm sorry Victoria's Secret, but chicken wings are the real most sought after wings.
There's just some things people have a sudden gushing crave for. One of those things is hot plate of chicken wings. Once you start, you definitely can't have just one, especially when they're really good. It's also great if they come in different flavors.
We've rounded up five places that will not disappoint in the wing department. These restaurants are just around the Metro, which makes it easy for you to go get your wing fix right now.
1. Frankie's New York Buffalo Wings
You will find one of the biggest servings of wings you'll ever see in your entire life at this wings joint. If you want variety, they definitely offer variety with an extensive selection of flavors for wings. They initially have thirteen flavors, including the very Filipino adobo flavor.
For the salted egg flavor lovers, they recently added salted egg wings on their menu. If you're going to Frankie's for lunch or dinner, make sure to pick up on of their cheesecakes, as well. It will basically tie up the whole meal and give you that "I'm definitely coming back" feeling.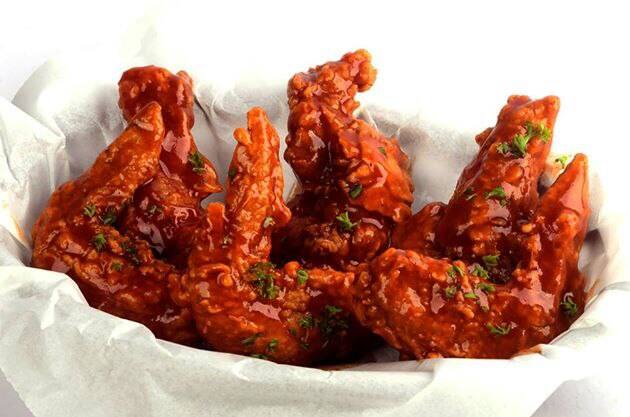 They currently have branches in City Golf Plaza, SM Megamall, SM Aura Premier, SM City North EDSA, and Crossroads Building in BGC.
2. Flaming Wings
This particular wing joint offers four flavors of wings; original, mild n' sweet, wild, and smokey bbq. All of which are equally satisfying with varying levels of spiciness. To add even more color to your meal, they also have matching dips for your wings. Their dips come in four varieties; blue cheese, ranch, aioli, wasabi-mayo, balsamic-mayo, and honey-mustard. You can mix and match your wing flavors with the dip flavors and it will be one of the best experiments you've ever had.
After indulging in wings, try their signature dessert; the wicked oreo. You will not regret it.
You can visit Flaming Wings at the Archer's Nook Center, in Bf Homes, and along Katipunan.
3. Tomahawk Chop & Grill
If you really want to give in to your wings craving and indulge, go for unlimited wings. One of the best places for that is at Tomahawk Chop & Grill. Their unlimited wings come with unlimited rice and iced tea, as well. That is such a sweet deal at P375.
And if that's not enough, you can upgrade and add unlimited ribs to your splurge. They offer different flavors, too. Some of their flavors include salted egg, swings, wasabi, and more.
However, you can only find them in Kapitlyo and the Mall of Asia.
4. Taste of Capitol
Another chicken wings joint where you can get as many wings as you want is the Taste of Capitol. Aside from rice and iced tea, their unlimited treat includes carbonara. They offer nine flavors of wings and have other items on their menu like breakfast food and nachos.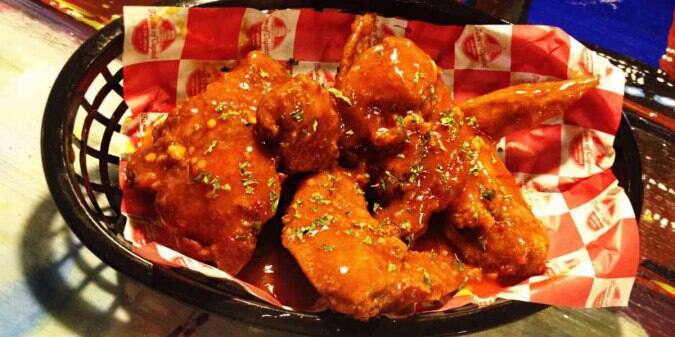 Taste of Capitol is located at the JSB Building in Tomas Morato.
5. Sunrise Buckets
You want a lot of wings, but you don't think you're quite as hungry as going for unlimited. Then wings by the buckets are the next best thing. They offer a whooping 25 variants of chicken wings in buckets.
They also have an extensive menu with the same sauce offering for burgers. You can dine at Sunrise Buckets in The Grove, Forbes Town Center, and Madison Square, Greenhills.
Try these wings spots and take your taste buds on a heavenly journey on the wings of love. Bring your friends and family, too, because wings are better eaten together.