BY: Marco Lacsamana (contributor)
So what's up with the school up the hill? For sure, it's beyond the "dude, pereh, tsong, fam" culture or the unspoken "JSEC Fashion"–consisting of boat shoes, tucked in polo shirt, and short shorts–that stereotypes most Ateneans.
Here are some things Ateneans get to experience that would surely make them repeat what Jose Rizal said, "Is that the Ateneo? I spent many happy years there."
ORSEM
Let's say it's the official welcome party Ateneo throws for its freshies. Aside from meeting their blockmates, this is where freshies get their first glimpse of Ateneo's campus culture. As early as the first day of ORSEM, you can already identify the batch's heartthrobs, jocks, and divas. Shout out to the hyper-energetic TNTs!
Shout Halikinuh and Fabilioh and wonder what they really mean
Some Ateneans graduate from the Ateneo without really knowing what Halikinuh and Fabilioh mean, but they scream them out to cheer for their teams during UAAP games nevertheless.  And when the teams end up losing, then Ateneans take out the "win or lose, it's the school we choose" card.
Get to know TBA
Wondering who or what TBA is? It's a mystery every freshman encounters during enlistment. Some Ateneans also wonder whether TBA can win against Abstain in Sanggu (Sanggunian ng mga Mag-aaral ng Ateneo de Manila University) elections.
Heavy traffic within heavy traffic
In-campus traffic is Ateneo's own version of "Inception". With a big chunk of the student-population having their own cars, heavy traffic is expected within campus; that's aside from the lack of parking space. But still that's nothing compared to the heavy traffic one is about to face once out on Katipunan Avenue. Sadly, unlike in the movie, in Katipunan you have no choice but to stay in limbo. (which brings us to the next item in the list)
Running from Bellarmine to catch the next class in CTC
Those who do this can claim with passion that ito ang pag-aaral na pinagpapaguran because even if there are transportation options within the campus, nothing beats a solid sprint to make sure they don't get late for their next class.
Oral exams. Oral exams. Oral exams.
Be it, Theo or Philo, oral exams do not fail to scare the shit out of Ateneans especially when the prof goes by the name of Fr. D…
Hear about the ghost that was trapped in a certain chemistry building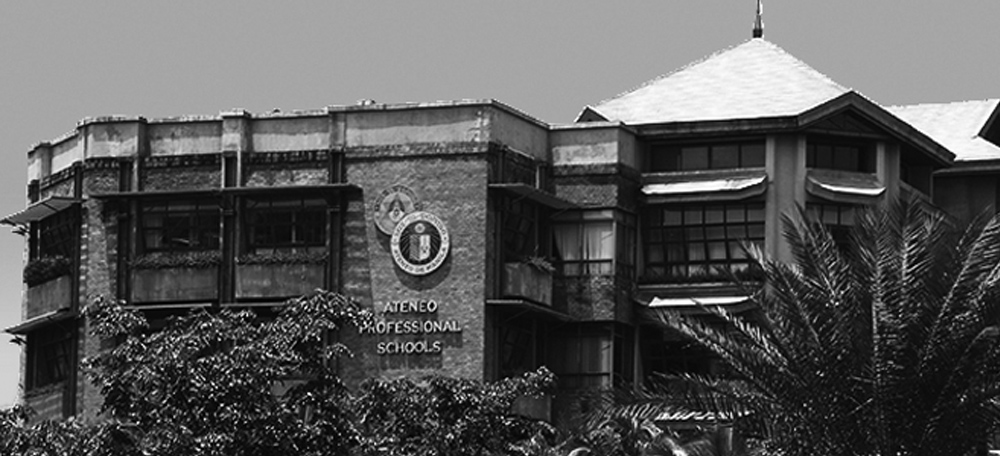 Every university has their own version of a ghost story, but for Ateneo even the supernatural is interspersed with science. According to chismis, a certain building in the campus undergoes a routine vacuuming of oxygen every night to prevent the stored chemicals from reacting with it. One night, a janitor was locked inside the building and unfortunately, got suffocated.  They say when you walk by the building at night, you will see through the building's glass panes a janitor who is asking for help to be let out.
Watch shows by ENTA, TA, and Blue Rep
Some English and Filipino teachers ask their students to watch plays by ENTA (Entablado), Blue Repertory, or TA (Tanghalang Ateneo) as an additional class requirement. To be fair, even without being a school requirement, ENTA and TA shows are worth watching because they are really entertaining and engaging. For some madiskarte Ateneans, these shows also become opportunities to make landi their crush. They ask their crush to watch a play with them (libre ticket) and when the lights go out, poof! Magic.
Bonfire
Aside from celebrating the success of Ateneo's teams in the UAAP games, the bonfire is much awaited by most Ateneans (mostly alumni) because they can drink booze inside the campus! This is where you will also encounter the drunk Atenean titos and titas reminiscing their moments as students in their beloved alma mater.
Getting your oversized Diploma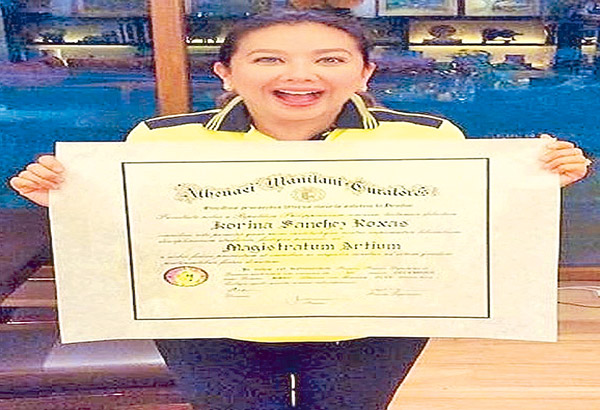 After all the sleepless nights, caffeine overdose, and countless readings, Ateneans finally bring home with them their oversized diploma. Now, the challenge is how to resize them when potential employers ask for copies from job-hunting Ateneans.
And if there's anything we missed in the list, feel free to share with us your Atenean experience in the comments section.